About
Dr Nilma Shah BDS (Principal Dentist) (GDC Reg No:82061)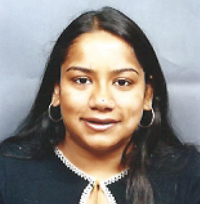 Nilma qualified from Cardiff University of Wales College of Medicine with Merit in 2003.
She then undertook her postgraduate training at various practices in and around Luton including sessions at the local hospital.
She joined The Dental Centre, Cuffley in 2005 and became a principal in 2007.
Her interest within dentistry includes aesthetic dentistry.
Outside of work she is busy looking after her twins. Her other interests include cooking and travelling.
Dr Maivand Lemar BDS (GDC Reg No:154450)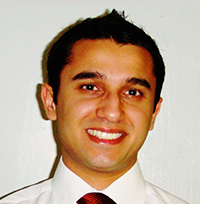 Maivand gained his qualifications from Barts and The London, and was awarded Honours.
He subsequently attended a comprehensive one year course in Contemporary and Cosmetic Dentistry.
He has been with the practice for 3 years, caring for a wide range of patients with verity of treatments. He also treats patients with anxiety and dental phobias.
He has a special interest in Restorative and Aesthetic Dentistry.
Dr Allan Sands BDS LDS RCS Eng (GDC Reg No:33254)
Allan qualified in 1956 at the Royal London Hospital, Whitechapel, and had his own private practices in Wimpole street and Kings cross, until recently. He has an interest in cosmetic dentistry and surgical extractions. He enjoys watching horse racing, travelling and dining out.
Dr David Rowland BDS (GDC Reg No:64035)
David qualified in 1988 at University college Hospital London. He then went on to obtain a masters Degree in Medical Ethics and Law. He has his own practice in north london, where he works part time. He is a keen athlete and especially enjoys swimming, cycling and mountain climbing.
Dr Sumeet Duggal BDS MJDF RCS Eng (GDC Reg No: 194282)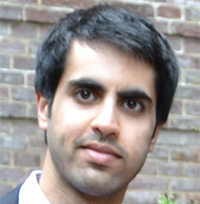 Sumeet qualified in 2010 from Barts and The London.
He enjoys all aspects of general practice, and strives to use pain free dentistry with a calming approach. He regularly attends various courses in order to keep up to date with the latest techniques and materials.
Sumeet enjoys football and cricket, and likes going to the gym to keep fit.
Dr Stella Kwan BSc BDS MSc (Implant U/Manc) Dip.Conscious Sedation (GKT Lond)- (GDC Reg No:81616)
Stella is a qualified dentist, graduated from the dental school of The University of Melbourne, Australia. She has delivered both public and private general dentistry over the years. In 2006 she pursued further training on her particular interest of dental implants. She finished her postgraduate Master degree in Implantology in 2008 from the University of Manchester. She has been mentored by accredited trainers, attended various lectures in Sweden and Lile from some of the top researchers in the field of implant dentistry. She uses a reliable implant system (Ankylos, Dentsply) that has sound research background.
Dr Bhumica Depala (GDC Reg No: 209768)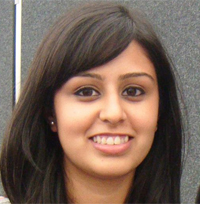 Bhumica gained her qualification from The University of Manchester in 2011. Following qualification, she completed vocational training a year in Windsor and had attended various courses to further her skills in complex restorations.
Her interests lie in restorative and aesthetic dentistry as well as endodontics (root canal treatment). Bhumica also enjoys treating very anxious and phobic patients putting them at ease with her calm and approachable manner.
Outside of dentistry Bhumica enjoys running, cycling and playing badminton.
Nicky Game - Practice Manager (GDC Reg No:153307)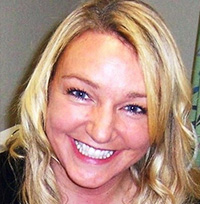 Nicky qualified as a Dental Nurse in 2008. She is responsbile for the smooth running of the practice and for liasing with patients and the team at The Dental Centre. Nicky is trained in Oral Health Education and is our Caldicott Guardian (Confidentiality Monitor) for the Practice. Outside work hours Nicky enjoys shopping and spending time with family.
Our Hygienists
Eva Milburn RDH (Lond) - GDC Reg No: 1341
Enza Clifford Dip Dent Hygiene RCS Eng - GDC Reg No: 6034
Melinda Cook CEB Dip Dent Hygiene (Lond) - GDC Reg No: 5363
Our Nurses & Receptionists
Sam (GDC Reg No:153304), Tania (GDC Reg No:110757), Sasha (GDC Reg No:182026) and Lauren (GDC Reg No:160503), Pat, Lisa G, Nina and Reena make a very friendly team with the dentists and hygienists. They always make the patients feel comfortable and welcome with their ever smiling faces and happy demeanour.